---
Ontario Expanding GO Service Between Toronto and Waterloo Region
Supporting Two-Way, All-Day GO Train Service on the Kitchener GO Corridor
July 21, 2017 10:30 A.M.
Ontario is another step closer to delivering two-way, all-day GO train service between Toronto and Waterloo Region with the close of the Request for Proposals stage for the Highway 401 Rail Tunnel project, part of the GO Regional Express Rail (RER) program.
Minister of Transportation Steven Del Duca visited Etobicoke North GO Station today with Dr. Shafiq Qaadri, MPP for Etobicoke North, to announce that the province has received proposals from all three shortlisted teams.
The Highway 401 Rail Tunnel project will build a second tunnel under Highway 401/409 to accommodate two tracks and future signalling and communications infrastructure, as well as replace the footings of the retaining walls that support the ramp from eastbound Highway 409 to eastbound Highway 401.
Once completed, the second rail tunnel will allow for all-day two-way GO Train service between Toronto and Waterloo Region. The new rail tunnel may also be used to support future high speed rail services on this corridor.
Ontario is making the largest investment in hospitals, schools, roads, bridges and public transit in the province's history. To learn more about infrastructure projects in your community, go to Ontario.ca/BuildON.
Investing in public transit is part of our plan to create jobs, grow our economy and help people in their everyday lives.
Quick Facts
The province has committed $13.5 billion to implement GO RER as part of a $21.3 billion transformation of the GO network from commuter transit to a regional rapid transit system. This represents the largest commuter rail program in Canada.
Weekly trips across the entire GO rail network are expected to grow from about 1,500 to nearly 6,000 over 10 years.
The Highway 401 Rail Tunnel project is being delivered under Infrastructure Ontario's Alternative Financing and Procurement model, which transfers risks associated with design, construction and financing of the project to the private sector.
Over the next several months, Infrastructure Ontario and Metrolinx will evaluate the proposals. A fairness monitor is overseeing the entire procurement process. The successful proponent will be announced in fall 2017.
Ontario is moving forward with a plan for high speed rail service between Windsor, London, Kitchener-Waterloo and Toronto, investing $15 million to advance the environmental assessment work for the Toronto-Kitchener-Windsor corridor.
Additional Resources
Quotes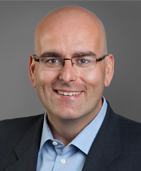 "As part of the GO Regional Express Rail program, this new rail tunnel will significantly expand rail capacity along this corridor and allow us to introduce two-way, all-day service, including express service to Union Station for communities between Bramalea and Kitchener. The new rail tunnel may also support future high speed rail service on this corridor."
Steven Del Duca
Minister of Transportation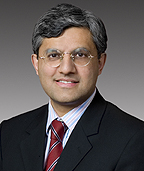 "The service improvements Ontario is making as part of GO RER provide major new travel choices for commuters in the GTHA and Waterloo Region. Two-way, all-day service on the Kitchener Line will make taking the GO an even more convenient choice for commuters and families in Etobicoke North."
Dr. Shafiq Qaadri
MPP for Etobicoke North
"Metrolinx is pleased to announce that, once a winning bidder is selected, a new phase of construction will begin by building a second rail tunnel under Highway 401/409. This tunnel will allow for two-way train traffic, enabling more service on the Kitchener corridor. This is all part of our plan to connect communities within the GTHA and improve the customer experience."
John Jensen
President and CEO, Metrolinx